The 1998 Detroit International Auto show
The Detroit Auto show experience. Cars, cars every where ! Hot new styles, new technology and great new ideas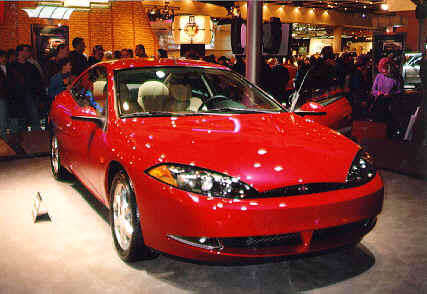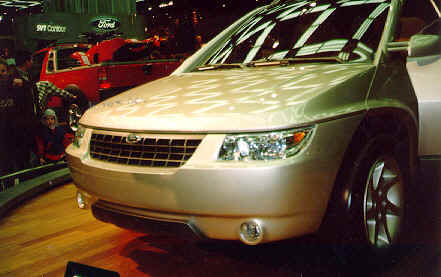 The Fords didn't disappoint with the new Cougar above and the new models of the future as the little "off-road" vehicle above.

There you could see the Hydrogen powered Contour.

The Mustang showcase however wasn't as exiting as it could have been. I've seen better color schemes at local dealers.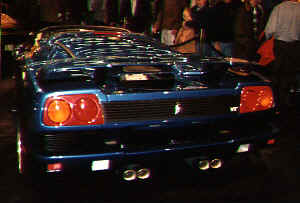 Need I say anymore than Lamborghini Diablo going for $280.000.00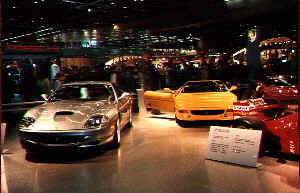 The Ferrari's you can look but please don't touch - Unless of course you have the necessary funds.
Hum let me see if I sell my car, my house, my computers I might be able to afford a seat - So I can at least sit in a Ferrari !